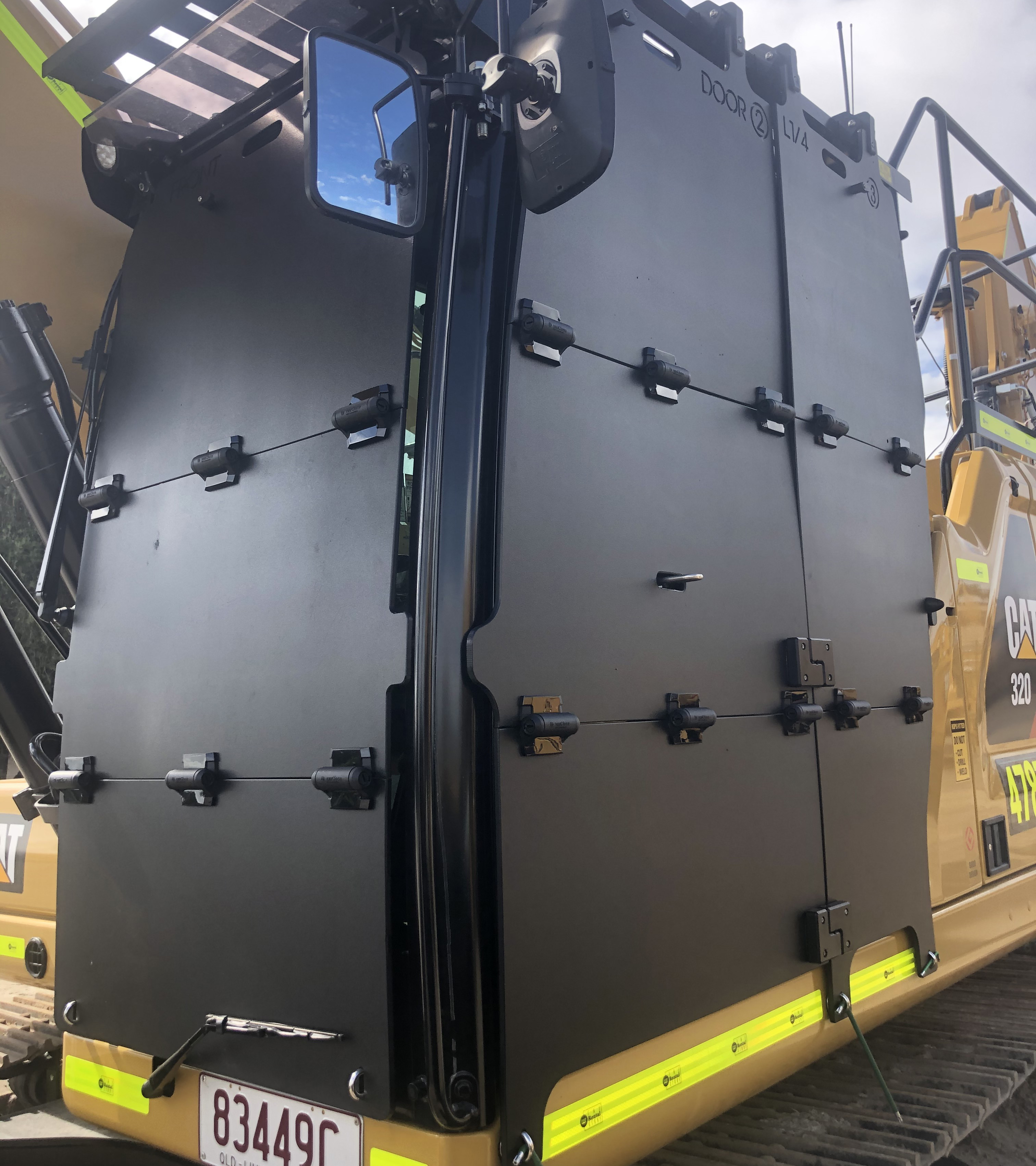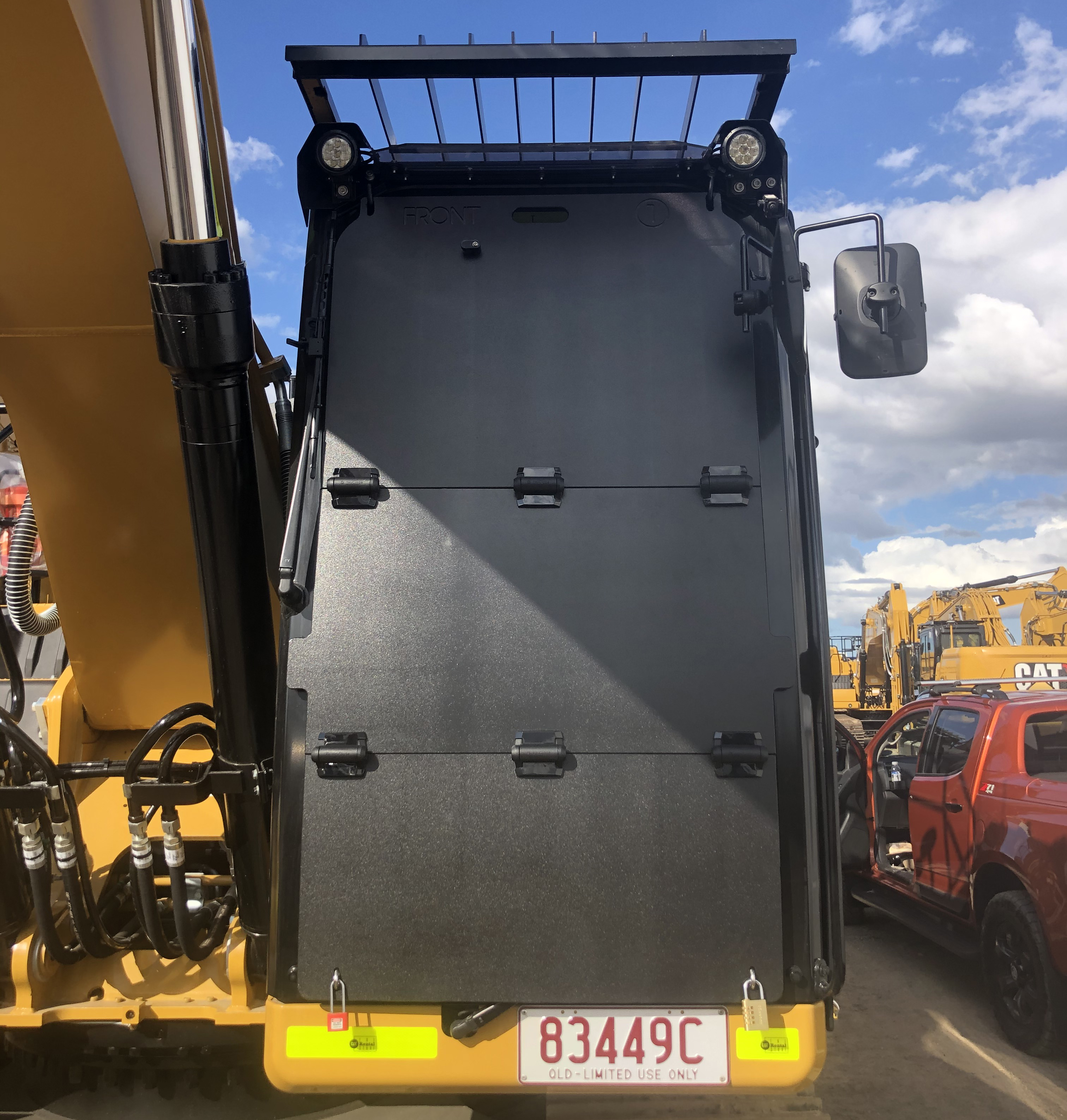 Vandal Guards
Maxitint vandal guards are ideal way to protect your machinery.
Our removable guards are made with 10mm HDPE which can be easily fitted and removed by one person from ground height. They are conveniently foldable with spring loaded hinges and come with a storage box for when guards are not in use. All fittings are 304 stainless so they won't rust. We can also engrave your logo into the vandal guard to promote your company, which is carefully designed and custom engraved. We can freight vandal guard kits anywhere in Australia.
---
ClearPlex® External Glass Protection
ClearPlex® is an optically-clear protection film applied externally to glass.
When applied to the glass of earthmoving equipment, ClearPlex® reduces the risks of chipping, scratching or breakage. Standard glass is listed as 4786 in tensile strength and Clearplex is 32,000 making a difference of 6.6x increase for Clearplex film.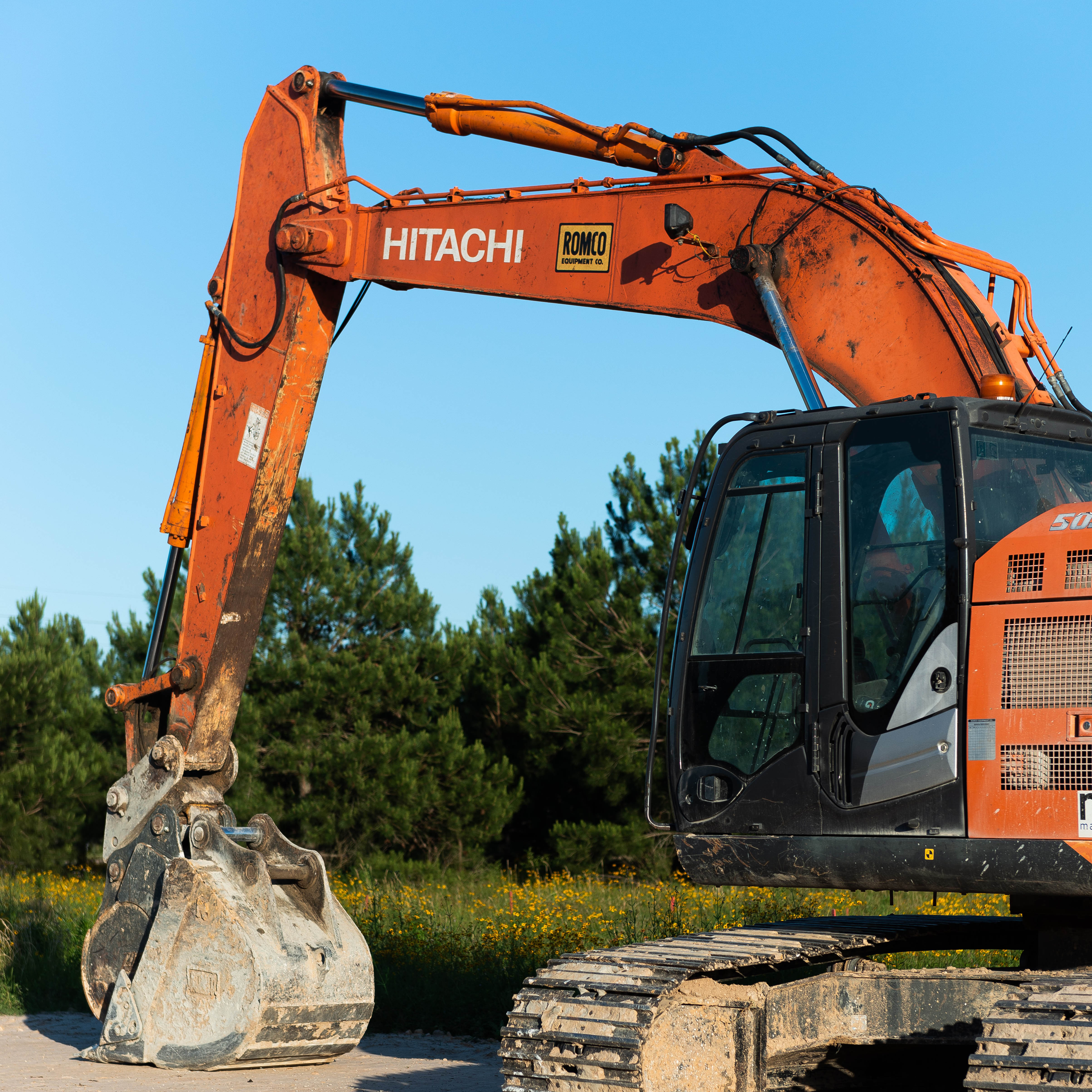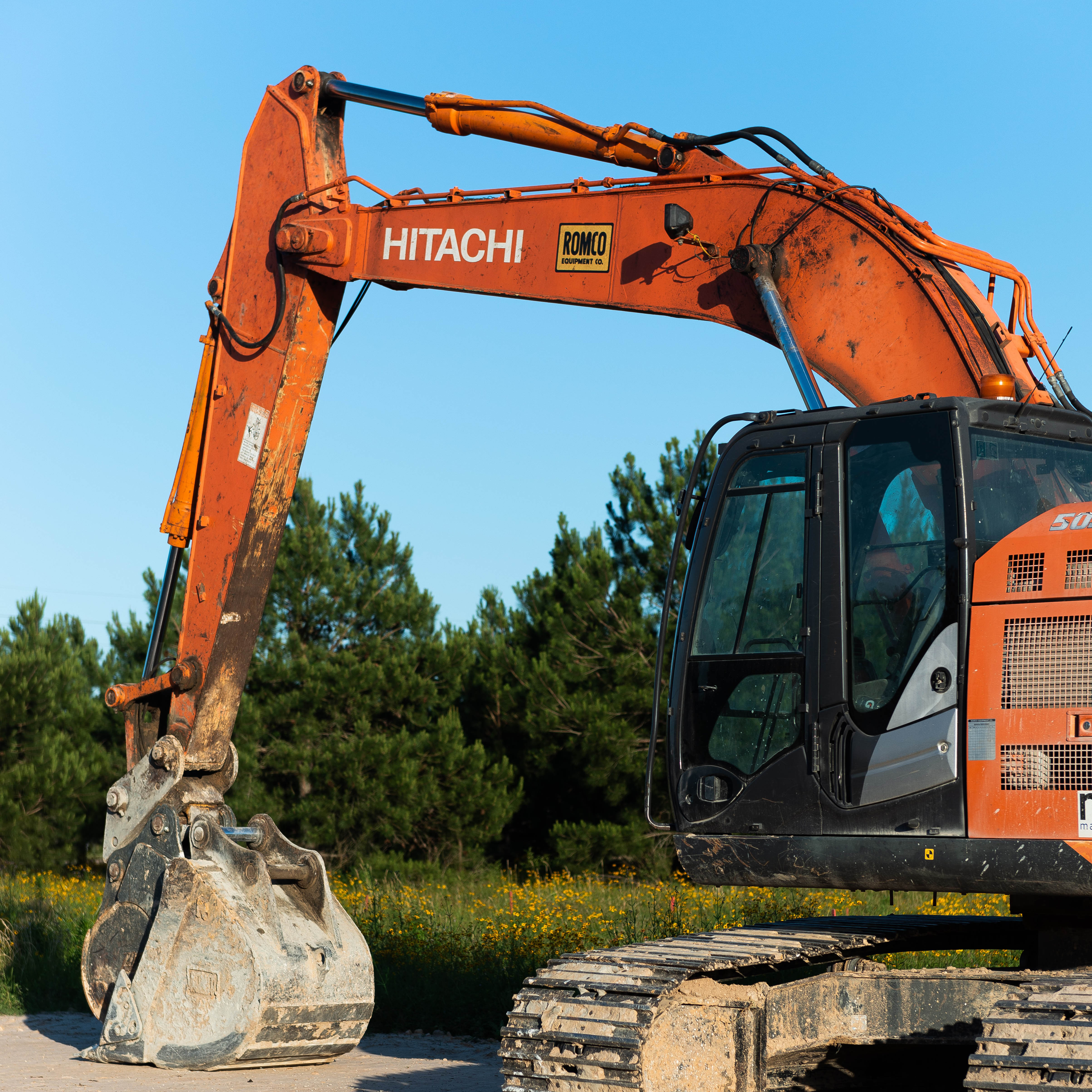 ---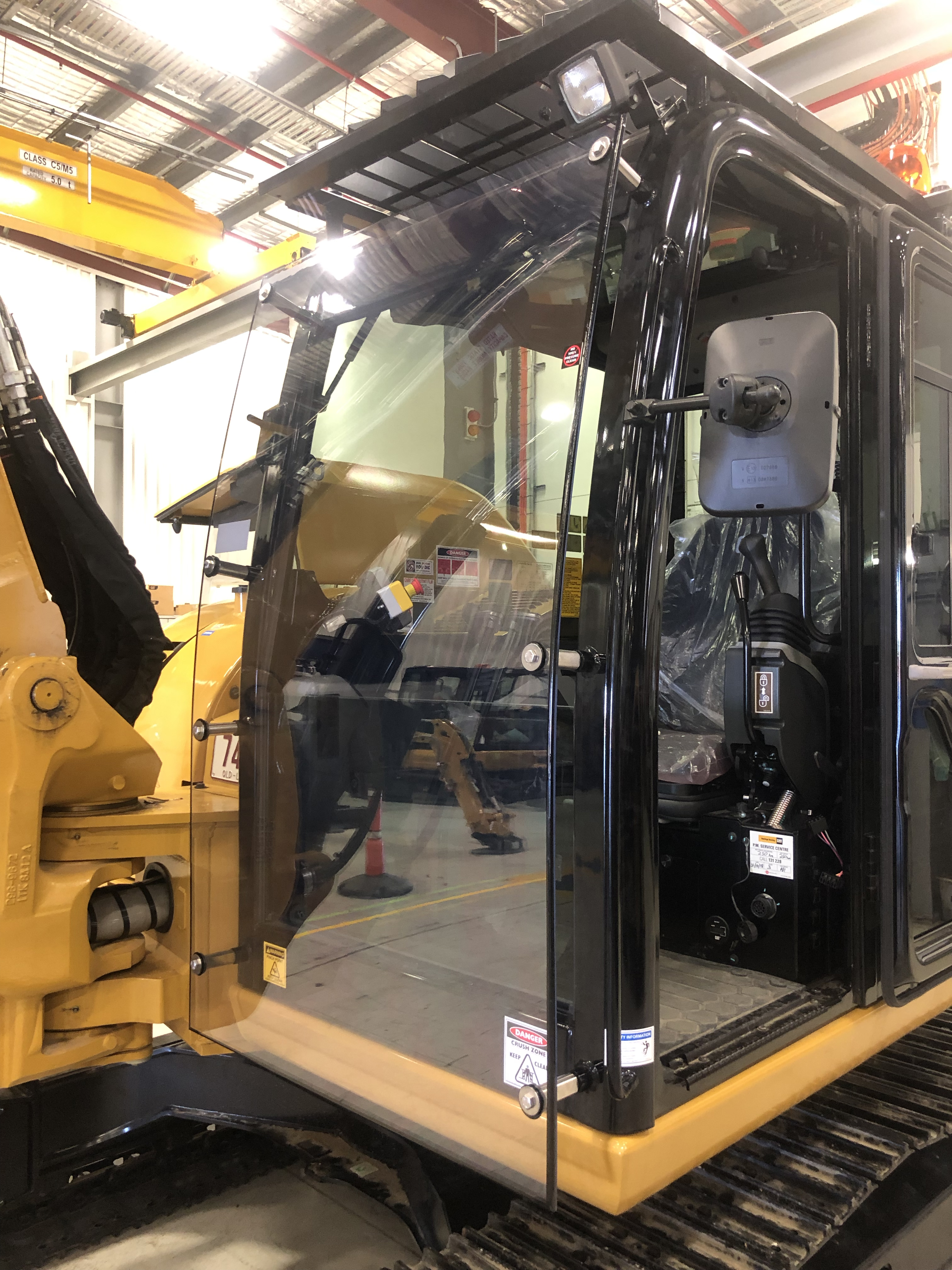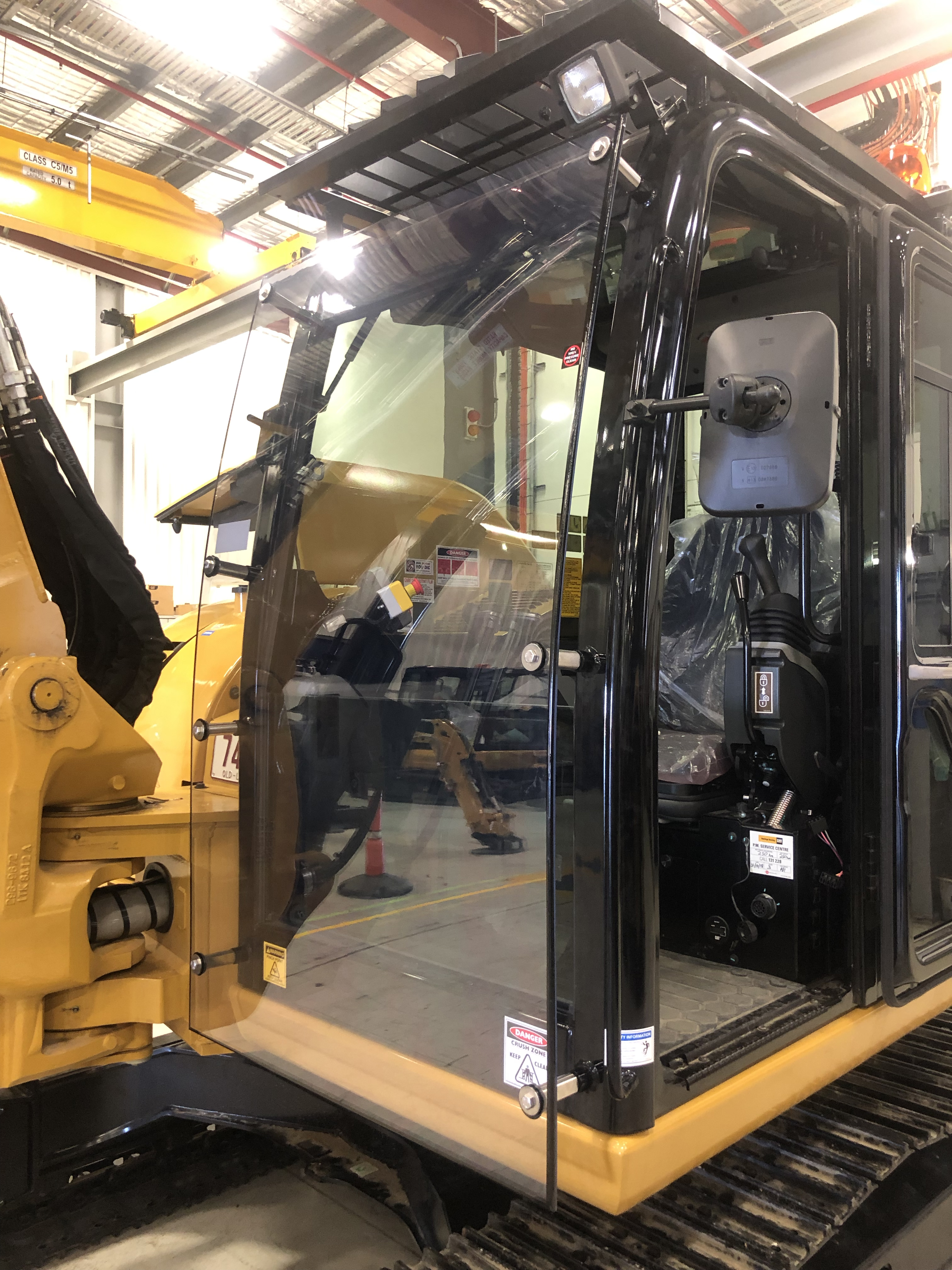 Maxishield Ballistic Protection
Maxishield is a triple shield system which is externally fastened to the machine cabin.
It is an optically clear shield (no mesh or bars) that is ballistic rated to stop a standard 22LR bullet in its tracks. Whether you're working a rock face, clearing a job site or running the rock breaker, MAXISHIELD has got you covered with the best projectile protection in the industry.

Please call at: 0411 521 451
---
For enquires outside business hours please feel free to leave a message and we'll get back to you as soon as possible.