Customer Logos
The customer logos are stickers printed on a premium, long lasting vinyl suitable for machinery.
We can design and print your company logo on our high quality vinyl to suit your machine. They are waterproof, durable and can handle the rough climate of a job site. Our team of highly trained professionals can install them to make your company stand out!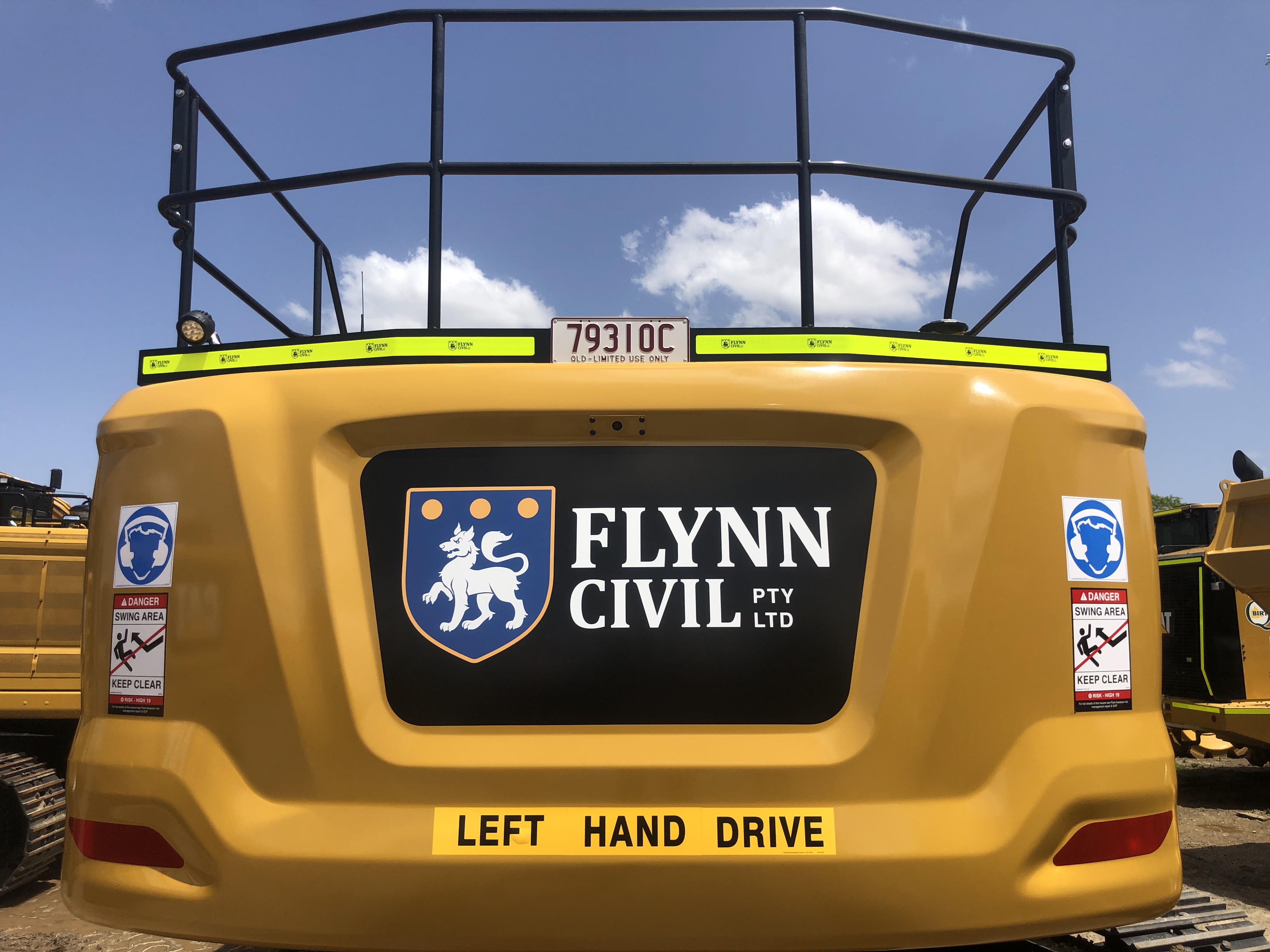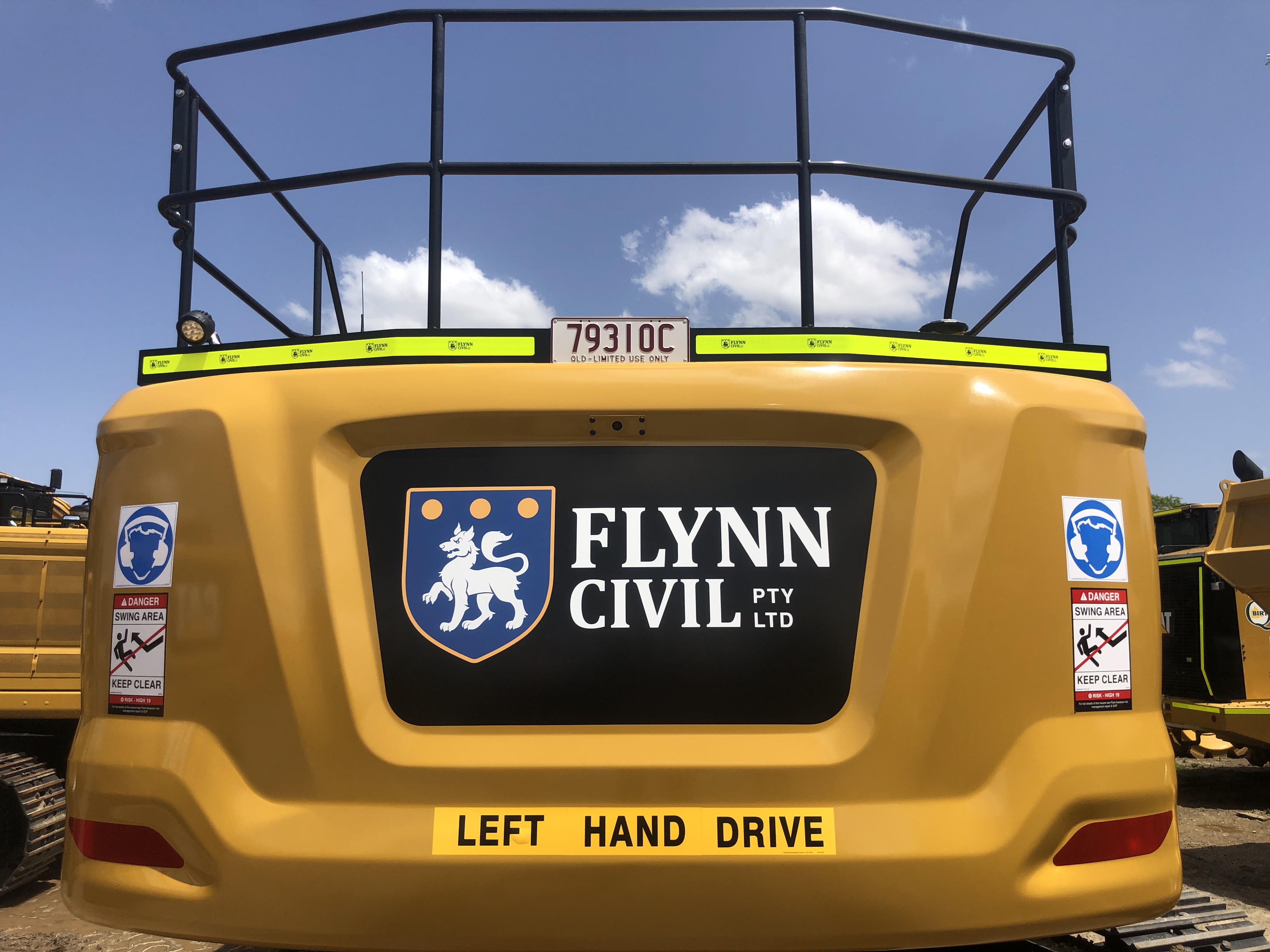 ---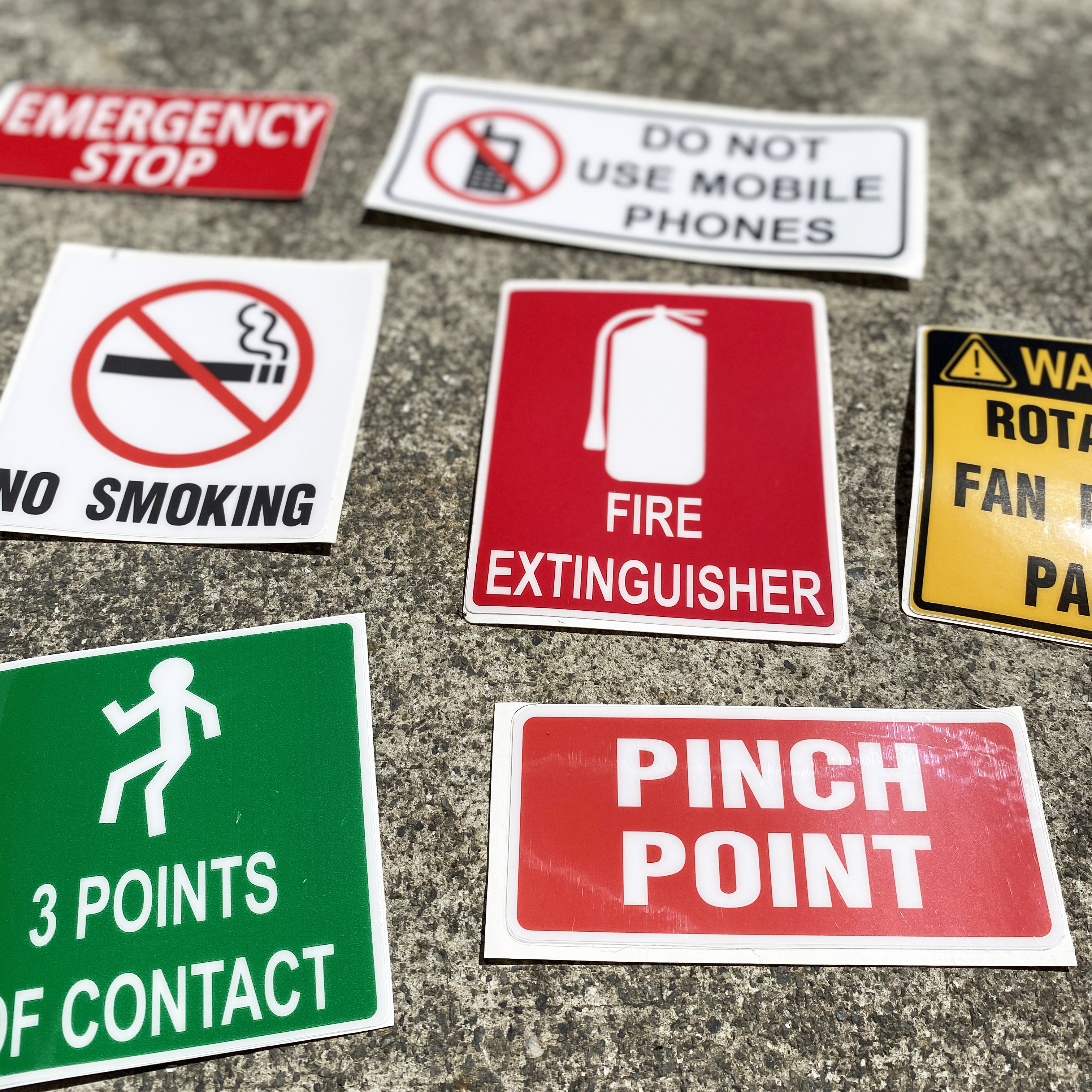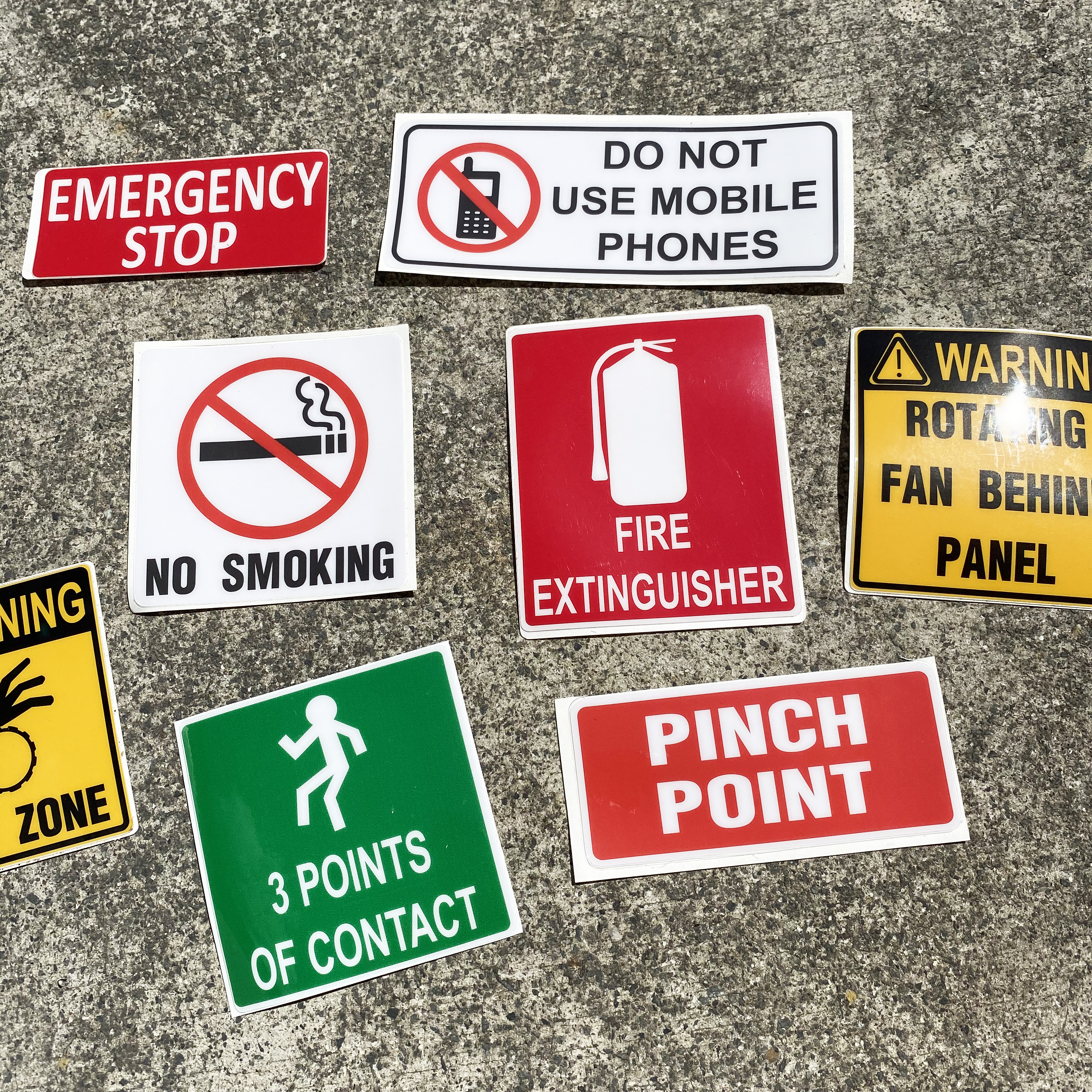 Safety Stickers
Safety Stickers are used by risk assessors to clearly label and identify different hazards on each particular machine.
Using these Safety & Warning decals to label each of the machines hazards will help to comply with strict Risk Assessment guidelines. We can custom design and make Safety Stickers to your own requirements, just give us a call nothing is too big or too small for us to try.
---
One-way Vision Sunstrips
Maxitint One-way Vision Sunstrips are a perforated vinyl film which allows you to see out but restricts vision in.
Sunstrips can be made to highlight your company logo in full colour and can be installed onto your machinery. Sunstrips are a perfect way to advertise your company and works well with Maxitint tint for UV protection.
---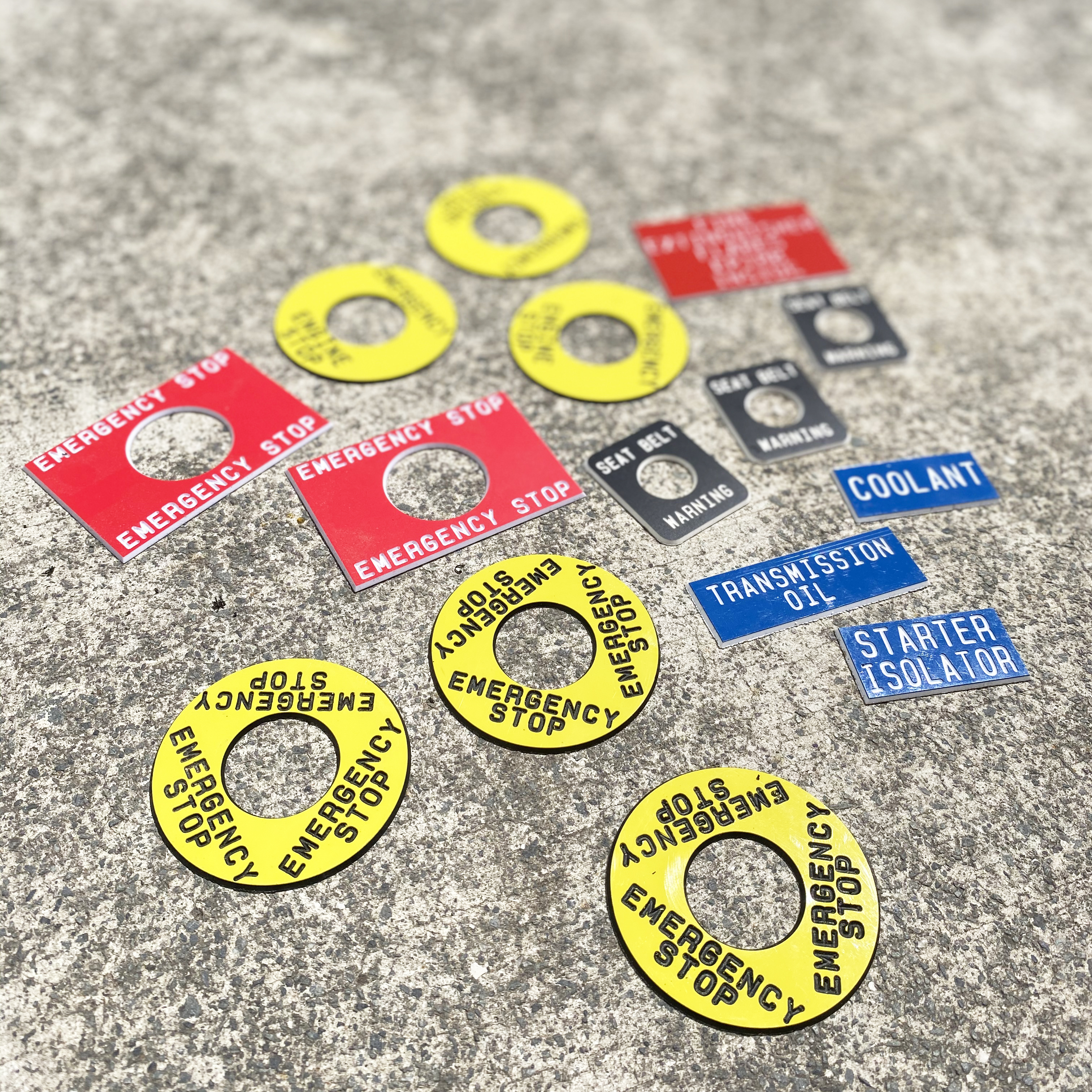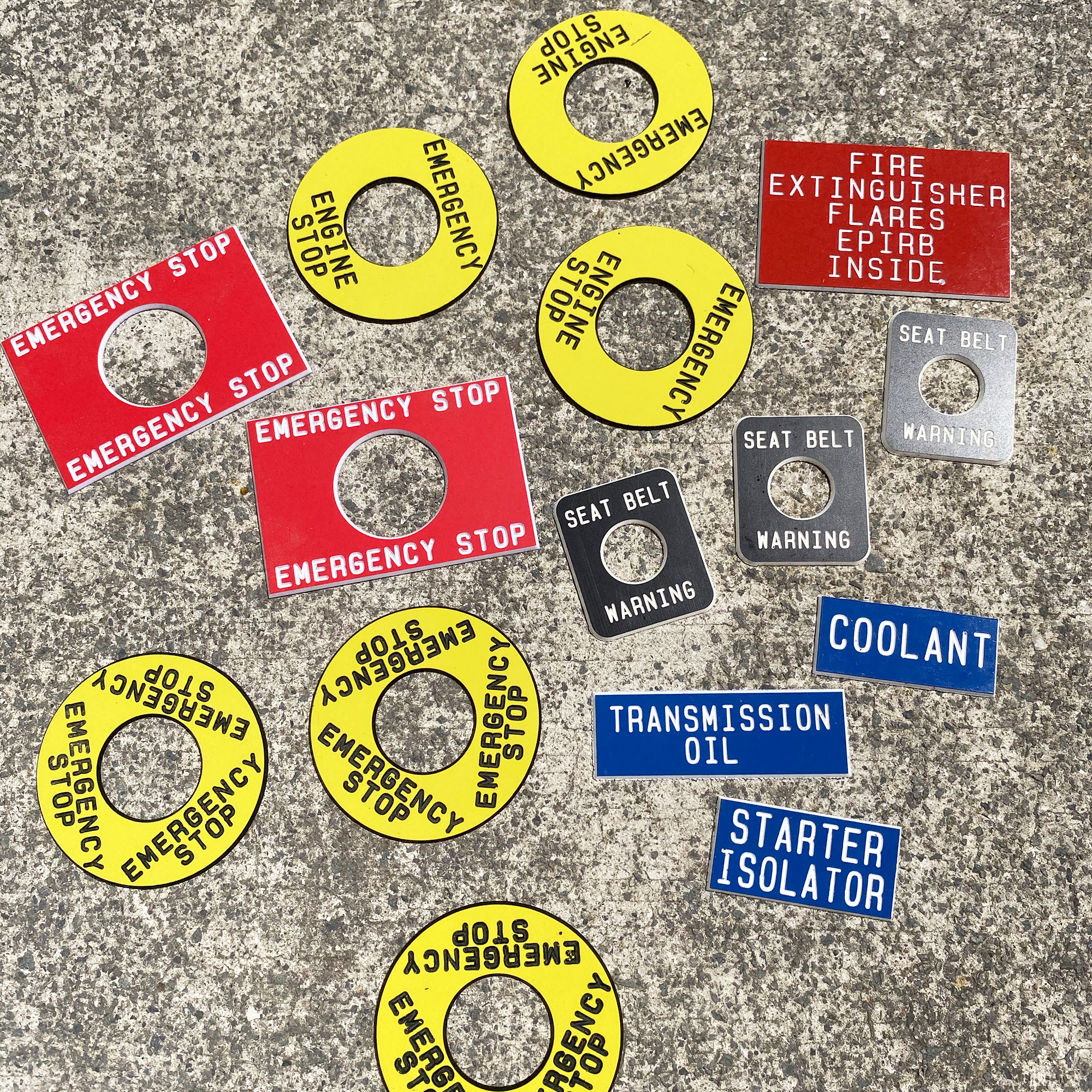 Traffolyte Labels
Traffolyte is the name given to multi-layered phenolic plastic sheets which are often used for engraving purposes, by removing the top layer to reveal a contrasting colour. Traffolyte is a perfect material for producing labels, signs and identification tags.
At Maxitint we can custom design and make Traffolyte labels to your requirements, contact us for a quote.

Please call at: 0411 521 451
---
For enquires outside business hours please feel free to leave a message and we'll get back to you as soon as possible.